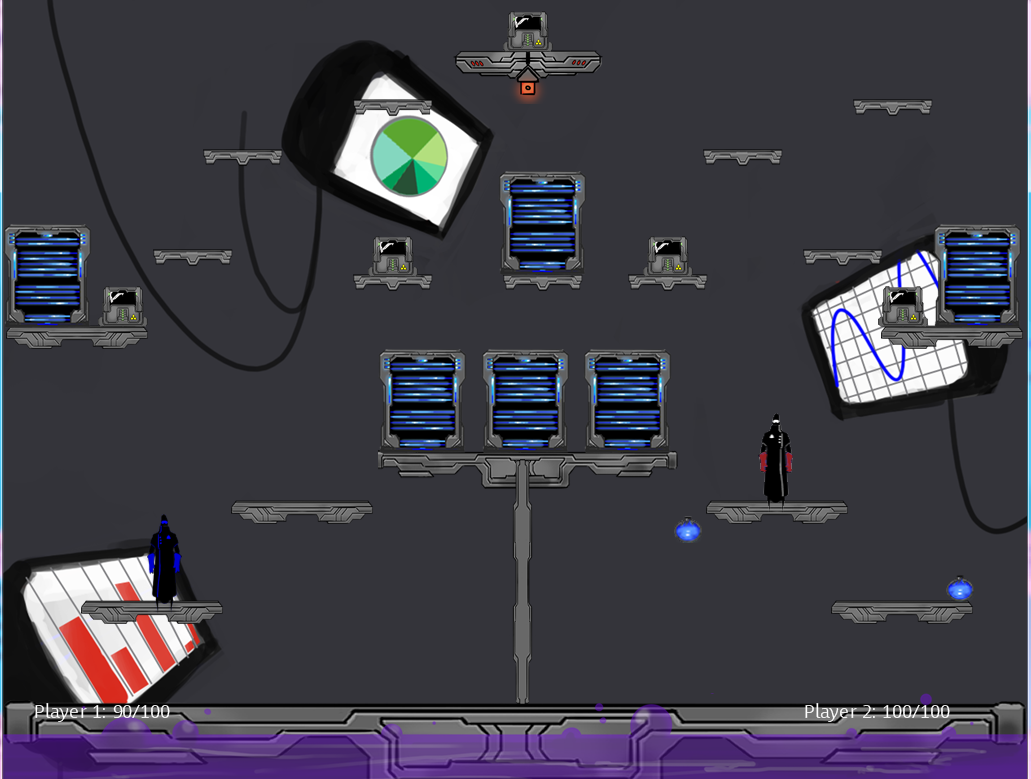 "A scientist and his clone enter; only one man may leave."
This game was made in 3 days as part of the global game jam.
My part in this project was programmer. There were 5 other team members: Joe Pham (programmer),
Evan Sforza (artist), Diana Mennella (artist),
Dylan McKenzie (designer), and Drew Smith (designer)
Scienceology is a two player arcade game inspired by the complications that
arise from self-cloning. Locked in a secret laboratory, a scientist has created a clone of himself, not
for evil, but for love. Maybe his calculations were off, or maybe clones cannot love, but the scientist
is bitterly betrayed. Realizing that if this evil clone escapes the laboratory, his creation will be an
agent of evil, the scientist activates the laboratory self-destruct. As the laboratory fills with chemical
goo, the scientist and his clone battle using the only tools available to them- the chemicals left in the lab.
One leaves victorious or both will be consumed with deadly goo, which will you chose?
Download
You can download the game from the Global Game Jam website at
http://globalgamejam.org/games/sciencology.
games
software development